OBSOLETE: Software Development for the Joomla! CMS

Please select from the menu at the left to go directly to your area of interest.
We have ended all our activities, including the development and offering of our Joomla! CMS extensions. Please read the notice on the front page.

Below information is kept available FOR REFERENCE ONLY.
The mentioned paid editions, e.g. Premium and Business, are no longer offered for download.
Our featured products for the Joomla! CMS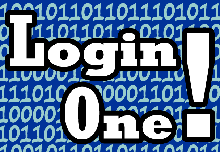 Log-in management. Protect your website against multiple log-ins by the same user credentials.
Do you care about users who log into their account multiple times simultaneously? Maybe they have left an earlier session open (not too bad), or they have shared their log-in credentials with others (too bad!). If you do care, our plug-in Login One! will finally give you peace of mind.
Available for Joomla!
2.5
and
3.x
(
Manual
) (
live demo
) (
Youtube
)

Log-in Limiter plug-in. Set a log-in speed limit to enhance your website's security.
In a standard Joomla! install, individual account holders may have as many log-ins to your website as they like. There is no limit... until now! This plug-in sets a maximum to the number of log-ins that a user may have within a configurable time span. The log-in counter is reset when the configured time period expires. An effective addition to websites that require an additional access control level.
The plug-in is available for Joomla!
2.5
and
3.x
(
Manual
) (
demo
).

Log-in gate keeper plug-in.
Reduce the knocking on your website's door.
Have you ever had a close look at your Joomla! error log? If you did, you may have seen the frequent log-in attempts to your website's front- or back-end. Legitimate subscribers do not attempt so many repeated log-ins; they will remember their credentials. The majority of attempts are by ill-intentioned visitors trying to gain access to your website and cause harm. This plug-in progressively delays log-in attempts to your website. Automated log-in attempts are therefore made increasingly inefficient and are eventually given up.
Available for Joomla!
2.5
and
3.x
. (
Manual
)
>> We have conducted a live test to assess the benefits of this plug-in, see here.
The Fair Log-in Monitor is an additional and valuable diagnostic module that is available free of charge (J25 / J3x). The module displays the back- and front-end log-in attempts that were made to your website. It will help you to decide what level of protection your website requires.

Short messaging module
Do your website visitors enjoy social media but they don't want to drop too many personal details into some global database? This module provides an alternative!
Drop-a-Note
is a self-supporting Short Messaging module that allows your website visitors to post messages without having to register first. Not linked to any 3rd party software, no 3rd party subscriptions, keys or APIs are required. In other words: it's user-friendly, simple and effective. Messages are displayed in a scrolling window and are published through an emailed activation link, therefore virtually
spam-free
. Registered users can post without delay, i.e. they do not need to activate their post before it is published.
Available for Joomla!
2.5
and
3.x
(
Manual
) (
live demo
) (
YouTube)

Website monitoring plug-in
Has your website ever been hacked? If not, lucky you! If it did happen to you, when did you notice? Did you find out by yourself or did a website visitor or customer tell you? With this plug-in you will get notified when something unusual happens to your Joomla! install. A
must have
for professional websites. Subscription to our
Remote Monitoring
service is optional (1 week trial for only € 1.25).
The plug-in is available for Joomla!
2.5
and
3.x
(
Manual
)

Worldwide weather module
Live weather data from 7000+ official weather stations worldwide. No subscription or registration required, therefore truly free. No weather forecasts but
actual live data
.
Available for Joomla!
2.5
and
3.x
(
Manual
) (
demo
)

Idle user account management while you are asleep
Do you enjoy spending your valuable time to regularly cleaning your Joomla! user database from accounts that have never been activated or have been left unused for too long?
If you don't, this plug-in will be your best friend from now on!
Available for Joomla!
2.5
and
3.x
(
Manual
)

User account expiration plug-in
If you are rendering services on a subscription basis to registered users, this plug-in can help you by automatically disabling or removing user accounts when the subscription period expires.
The Business Edition includes a user prewarning option and admin notification; automatic account conversion and maximum log-ins can be configured and it can be extended with a component to re-activate and manage expired user accounts. Available for Joomla!
2.5
and
3.x
(
Manual
)
INNATO B.V. and their software are not affiliated with nor endorsed by the Joomla Project. The software is not supported or warranted by the Joomla Project or Open Source Matters. The Joomla logo is used under a limited license granted by Open Source Matters the trademark holder in the United States and other countries.