Curriculum Vitae / Resume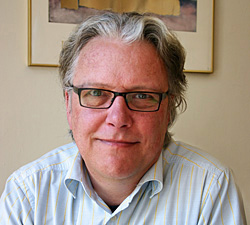 dr. Rob Jakobs (1954) read chemistry at the Eindhoven University of Technology.
He obtained his M.Sc. degree in 1980, and his doctorate (Ph.D.) in Electrochemistry in 1984.
In April 1985 Rob joined DuPont Connector Systems in the Netherlands, at that time a wholly owned subsidiary of Du Pont de Nemours.
He held various positions, including engineering (electroplating), customer support functions and management. He moved to the United Kingdom in 1988, where he was assigned to a prestigious technical development project.
In 1990 Rob moved back to the Netherlands. He re-joined the Dutch DuPont organisation at the Lycra® elastane fibre manufacturing plant in Dordrecht, where he held technical, managerial and commercial positions during the following 16 years.
In 1994, Rob became not only closely involved in the technical support of yarn processors throughout Europe (yarn manufacturers and hosiery knitters), but was also engaged in the market promotion, introduction and implementation of new yarns and products.
When DuPont later decided to re-organise its textile division and to merge the technical support organisations, his service range was expanded to include additional man-made fibre products (polyamide, polyester, bicomponent and biconstituent yarns).
In 2004, the DuPont textile fibres division transformed into Invista and Rob was assigned Account Manager Medical Europe. He became responsible for both sales and technical support for the medical business and applications throughout western Europe.
In September 2006, after 21 years of industrial experience, Rob started his own consultancy company INNATO B.V., focussing mainly, but not exclusively, on the European manufacturing industry.
Being an 'early programmer' already, he also became increasingly engaged in web design and software development for the internet. His niche software is meanwhile being used by many worldwide internet sites.
Personal note
Chemistry remains to keep my interest and I love to teach it to young and ambitious people. I also carry a long-term love for physics. For this reason I have become a part-time chemistry and physics teacher as well.
I started building my chemistry pages, mainly aimed at assisting my students in their studies (these pages are in Dutch).
In addition, I am spending an increasing amount of time to developing software for the popular Joomla! CMS.
I have been fascinated by and involved with computers since the 70-s and my natural sense for practicality results in robust solutions that really work and are appreciated by my customers.

My Facebook
You may email me at This email address is being protected from spambots. You need JavaScript enabled to view it.